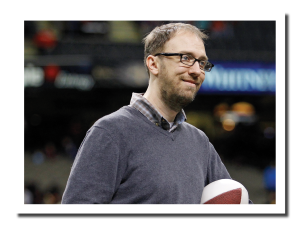 Dave Gladow is the author of Eyeblack Odyssey and has had his work published with NFL.com, CBS Sports.com, The Miami Herald, The New Orleans Times-Picayune, FOX 8, and Raycom. He has served as the high school sports network manager for NOLA.com | The Times-Picayune and is currently a digital content supervising producer at The Southern Weekend.
He is married to the former Cait Muldoon, and at the time of writing this, they are the proud parents of three entertainingly insane kids, but given their talent for conception, there is no guarantee this statement won't be inaccurate in another ten months.
They reside in New Orleans, which they do not hate.
Find me on:  Twitter | Facebook | LinkedIn
—
DIGITAL CONTENT SUPERVISING PRODUCER
The Southern Weekend
2016 – Present
COMMUNITY ENGAGEMENT SPECIALIST
NOLA.com | The Times-Picayune
2015 – 2016
HIGH SCHOOL SPORTS NETWORK MANAGER
NOLA.com | The Times-Picayune
2013 – 2015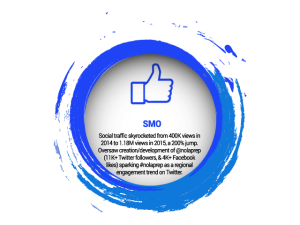 MANAGING PRODUCER/PRODUCER
NOLA.com | The Times-Picayune
2007 – 2013
NFL.COM PRODUCER
CBS Sportsline
CBSSports.com
Ft. Lauderdale, FL
2005 – 2007
—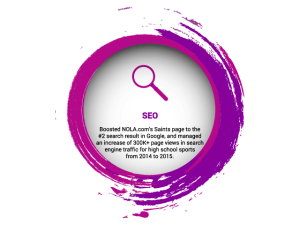 EDUCATION
KANSAS STATE UNIVERSITY
Bachelor of Arts in Mass Communications (Major: Advertising | Minor: German) 2000
JUSTUS LIEBIG UNIVERSITAT
Foreign exchange scholarship 1998-1999
—
WORK SAMPLES
5 Coolest Things about Going to a Pelicans Game
How should I introduce my kids to 'Star Wars?'
Five things to take away from National Signing Day 2013
{ NOLA.com RSS }