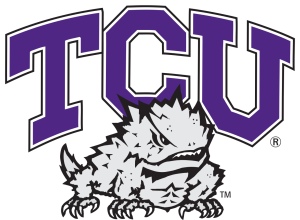 Two teams from the Big 12 have earned their way into the Top 4 of the Achievement Index this week, as TCU and Oklahoma State each gutted out tough road wins in conference play against highly rated opponents.
Another Big 12 team, Baylor, has been given the benefit of the doubt by the pollsters and talking heads for winning big, but the level of achievement doesn't mesh with the national impression.  The Bears have avoided losing, and if they continue to do that, they'll be there at the end (and they will likewise face tougher competition to get there), but for now, the national media is putting the cart before the horse.  The Bears haven't earned it.
Contrast that with the case of the Cowboys, still largely unnoticed in the national conversation.  Oklahoma State has three true road wins under its belt (vs. two for Baylor), a road win against the No. 25 team in efficiency (Baylor's best road win = vs. No. 107), and a home win against the No. 19 team in efficiency (Baylor's best win = vs. No. 37).  It's no contest.
TCU is the rare case of the pollsters getting it right despite themselves.  The Horned Frogs have seen their efficiency numbers bounce around as they fight through injuries. As a result, they haven't always passed the "eye test," but that hasn't prevented them from continuing to hold fairly strong in the traditional polls.  TCU has three road wins, against No. 19, No. 37, and No. 49.
The national collective will freak if two Big 12 teams make the playoff a year after the league was shut out.  We're very far away from that happening, but a dispassionate appraisal of the current landscape suggests it's not as outlandish a thought as it might generally be considered.
Continue reading Big 12 riding high in Week 6 Achievement Index