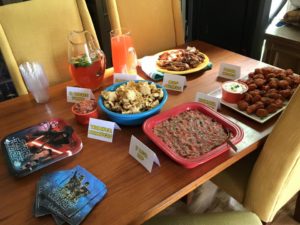 Roger Ebert some years ago did a series of reviews of movies he had seen before, but decided to revisit given their general stature or importance to him. He called this series "Great Movies."
On some subconscious level, I think this was the general area I was trying to slap this particular baseball (my podcast) into … find that sweet spot of the films that matter to people and try to get a solid double out of it. There's no minimum requirement here in terms of Oscar nods or what have you, but I did want to find the films that people care about … and while doing this, I leave open the possibility that this could well morph into something else. My Ichiro-like metaphor is meant to be "doubly" apt in this way … the sweet spot is subject to change, and therefore so am I.
That said, "Star Wars" is in many ways the perfect fit for The Pursuit of Crappiness, a culturally relevant collection of films with wide critical and public acceptance. Moreover, there's a lot to digest in these movies and several different directions a conversation can go.
To celebrate the blu ray and digital release of "The Force Awakens," the seventh film in the series (eighth if you include the somewhat maligned "Clone Wars" animated feature), I got together a bigger group than normal to discuss the film (and eat delicious goodies put together by my wife, Cait). For this episode, I was joined by Twitter personality Alfredo Narvaez, NOLA.com | The Times-Picayune reporter Michelle Hunter, and Dash Rip Rock drummer Kyle Melancon — three big fans of the new film and of "Star Wars" in general.
Continue reading Pursuit of Crappiness podcast Episode 5: Star Wars: The Force Awakens